Credit or Debit Card
Pay with major international cards using  JustGiving (requires a one-time login).
(optional fee)

Bank Transfer
Make a one-time or recurring Zelle payment to info@EmadFoundation.org
(no fee)

Like the old days?
We too! You can issue a check to Emad Foundation and mail it to:
14 Tanglewood Rd
Newton, MA 02459
(no fee)
Emad Foundation is a 501(c)3 non-profit organization registered in the USA, with Federal EIN 83-0600044.
All donations are eligible for deduction from the donors' taxable income.
Emad Foundation holds a specific OFAC license to legally transfer donations to its sister organization, Khaneye Arman Emad, in Iran.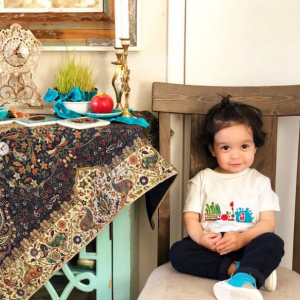 Order a T-shirt
Our hand painted t-shirts are a perfect gift to your loved ones for occasions like Nowrooz, Yalda, moms and dads days, birthdays, and more. Pick from our collection of designs or send us yours.
Email info@EmadFoundation.org to order.

You shop. Amazon gives.
Add Emad Foundation to your Amazon Smile, and Amazon will pay 0.5% of your purchase to us, at no additional cost to you.
Make sure you checkout using smile.amazon.com or activate Amazon Smile on your mobile app.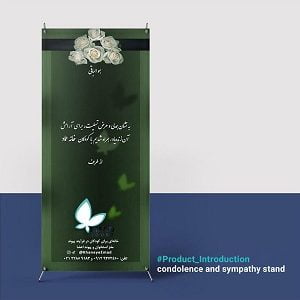 Condolence Stands and Cards
During the current period, when it is not possible to hold an in-person funeral for those who lost a loved one, we had a number of requests to provide printed or electronic sympathy cards -with the text of your choosing- in addition to the condolence stands which are sent to the family's home. These cards are a symbol of supporting the Emad House in the memory of the person who has passed away.
This possibility has been made available for some time, and if you are interested in accompanying your loved ones this way, you can order a stand or card.
Hoping for days full of joy and health for you and your loved ones, and hoping for days when, even if there is a sadness, we will at least have the opportunity to hug each other and shake hands.
Email us for coordination at info@EmadFoundation.org
Birthday Cards
In addition to the gifts we buy for each other for special occasions, we can also order a greeting card from Emad House and show that we have included the guests at Emad House in the joys, successes, and happy moments of our loved ones, so that -God willing- the joyful events will be accompanied by more goodness and blessings.
The text and design can also be your own, and we will prepare the card for you digitally or in print.